Dear Health-Conscious Friend,

A nutritional Alkaline Diet is not only one of the most well-known 'revitalizing' secrets of celebrities and Hollywood stars (such as Gwyneth Paltrow, Kristen Dunst, Rachael Ray and many others), it is also a formula that has the potential of giving you what you're looking for: renewed vigor, stronger immune system, slim body and even beautiful skin.

Which means you'll enjoy incredible health and beautiful body that you deserve! No longer you will be sick and tired of digestive disorder problems, heart burn or acid reflux and other chronic diseases!

If you're thinking about embarkng on the Alkaline Diet, take a moment to read this important letter...

My name is Emma Deangela and I've been helping thousands of people just like you lose excessive weight - 10, 20 and even 30 pounds while dramatically improving their health and vitality in as little as 30 days with alkaline diet nutritional guidelines and principles discussed in my alkaline diet course. I've been in your shoes and I know what it's like to feel sick and tired of poor health, feeling lethargic and a little obese. However, I met a person and it totally changed my life. That's what I'm going to share with you today.

But first... How does Alkaline Diet benefit your health?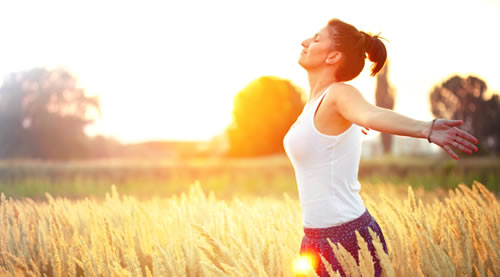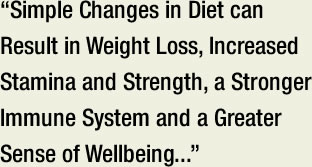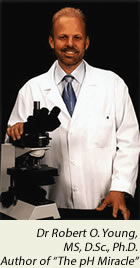 "Your health depends on an alkaline environment, created by eating foods such as tomatoes, avocados and green vegetables...striking the optimum 80/20 balance ...through simple changes in diet can result in weight loss, increased stamina and strength,a stronger immune system and a greater sense of wellbeing."



Experience so much more energy in your life.

Many people feel tired, exhausted and sleepy all the time, and they blame it on the aging process.

Ask yourself this question: Do you feel energized after your meals? Or do you feel bloated, exhausted and sleepy? Now, you can discover how to gain boundless energy...


Cure digestive disorders, acid reflux, heartburn naturally and holistically.



Digestive disorders, acid reflux and heartburn can never be cured by just tackling only one of the numerous factors responsible for the disease. If you've ever tried to cure your heartburn using a one-dimensional treatment like prescription pills, antacids or even detox diets, and failed - it's probably because you addressed only one aspect of the disease. Our system will show you how to naturally cure these problems for good - the holistic way.


Balance your acid alkaline level.

The food you eat and the lifestyle you lead determine your well-being. If there is too much acidity in your body, and this condition is prolonged, you will suffer health complications as you age. You will discover how you can avoid many illnesses and diseases by using our holistic and natural methodology.



In Nov 2010 I had a rash start on top of my hands. In a few days it was cotton ball size up my arms. The more I doctored with many "try this" remedies, the more my arms were burned. It ended up as a chemical burn, not only on my hands & arms but on my neck and half my face and 1 ear.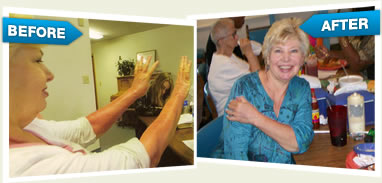 After 2 weeks on your program the swelling was going and we could see "daylight" in between the red. My face and neck were almost completely
healed. My ear was still swollen but on its way toward healing. The nay-sayers were paying attention. I was still doing the Alkaline program and adding baths in Epsom salts my arms and hands were healing.
It is now the end of May. I am healed. I've lost almost 30 lbs as a bonus.
The best part is the response from people who wanted me to go to the doctor. They are speechless. I have no side effects, I'm not addicted to any medicine. It has been a miracle in the making here. Many of them still shake their head and tell me they would have been at the doctors first thing. I told them I wanted to be well, not just get rid of a symptom.
Thank you, Emma.
- Darlene Drake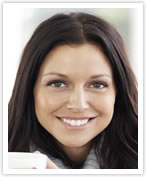 I've been dealing with the natural health industry as a health and dieting researcher, health magazine writer and also the author of several best selling natural dieting and healthbooks and hundreds of articles for more than 6 years. In fact, I am extremely passionate in natural and holistic health as well as helping others to achieve optimum health.
But, I was totally different in the past..
My life was in a total mess. Ever since I was young, digestive disorders plagued me. I would burp all the time and constantly feel bloated - I just had so much gas. On top of that, I would often feel tired, exhausted, and lethargic.
The hospital had become a frequent destination of my life. All the money I earned was used for my medical bills - I was sick and tired of my poor health and I wanted to find something that would make me feel better. It was then I realized money can't buy health..
| | |
| --- | --- |
| "Your health depends on an alkaline environment, created by eating foods such as tomatoes, avocados and green vegetables...striking the optimum 80/20 balance ...through simple changes in diet can result in weight loss, increased stamina and strength,a stronger immune system and a greater sense of wellbeing." | |